Tattooed Brunette Lets You Ride in POV

Tattooed Brunette Lets You Ride in POV with Emil Graae and Capri Lmonde
Tattooed hunk Emil Graae teaches you how to ride a skateboard and more
On a lazy afternoon, you are hanging out with your boyfriend, Emil Graae. You ask him if he would be interested in teaching you how to ride a skateboard. With a grin on his face, the bearded brunette explains to you the fundamental parts of a skateboard before helping you stand on it. Emil starts to laugh when he sees how tense you are, then suggests that you need to relax your body first. With a wicked glint in his eyes, the tattooed man makes you lay back on the couch and begins to caress your legs while on his knees.
Unzipping your jean shorts and pulling them down along with your panties, he spreads your legs to admire your wet slit before licking your pussy and praising you in between. Emil makes you wet, using his expert tongue and mouth to help you release the tension in your body. With his member throbbing, your boyfriend asks you to give him a handjob then slips into you in missionary, thrusting deeply. Switching things up, you start to ride him in cowgirl and watch as he comes undone from how good he feels with you on top.
Craving for more oral sex videos? Find them on VirtualRealPassion!
Tattooed Brunette Lets You Ride in POV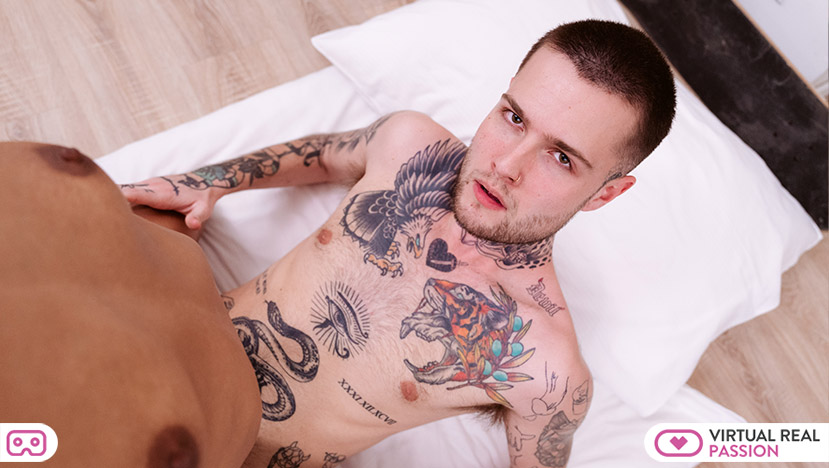 So we are excited to create new Tattooed Brunette Lets You Ride in POV videos for your delight: more scenes, with hot models, in different situations. Whatever to satisfy all your porn fantasies and make real inside your Oculus Quest, Oculus Rift S, Gear VR, PSVR or another VR headset.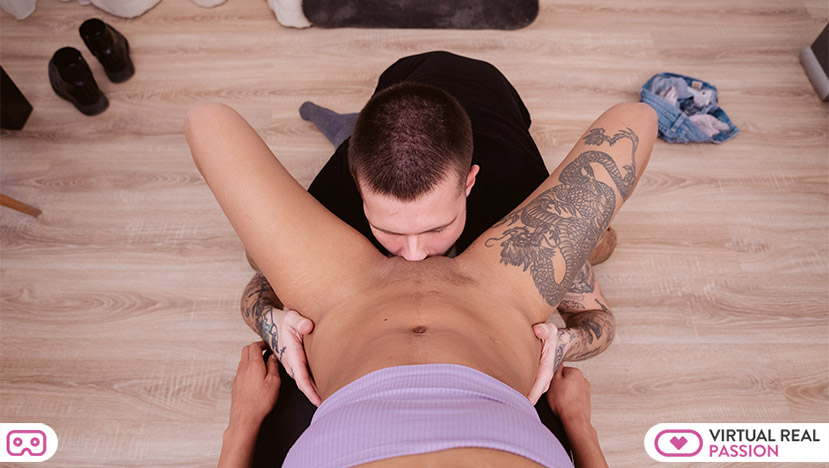 Because we want to keep making much more amazing Tattooed Brunette Lets You Ride in POV scenes. Then select quarter or annual option in the registry! Sign up NOW and ENJOY our awesome Threesome Ender in POV videos! REAL SEX in your Virtual Reality Headset! (Oculus Go, Gear VR, Google Cardboard, HTC Vive, PSVR…) VirtualRealPassion's "Teach Me How to Skate" Click here!
Finally if you haven't tried the rest of our VR Porn network. Come and experience an amazing time with our VR Porn websites: VirtualRealPorn, VirtualRealJapan, VirtualRealTrans, VirtualRealAmateur, VirtualRealGay and our VR XXX game: VRLove