Threesome VR female POV with them

Threesome VR female POV starring by Isabelle Deltore and Bilbo Shaggins.
What a way to start Easter Day: with a golden egg hunt on VirtualRealPassion. When you thought you could already claim your prize, your girlfriend Isabelle Deltore and your boyfriend, Bilbo Shaggins, told you that you still have another surprise to find. It's impossible not to feel your vagina getting wet every time Isabelle gets her tongue over your clitoris, or when Bilbo plays with your hard nipples. It seems in Woman POV there's still another egg to find and another orgasm to have.
This year won't be like any other. Spending so much time at home has made you to take long hours touching those parts of your bodies that really excite you. Easter was just the excuse Isabelle and Bilbo used to get closer to you, kiss your tits, touching you with their fingers and whisper in your ears they want you to lay on the bed to keep playing.
There's nothing like feeling your girlfriend's tongue on your clitoris while Bilbo fucks her in doggy style or 69 position. Feeling his cock in missionary position when you are laying on the bed and Isabelle pinch your nipples. Watching your boyfriend cumming in her mouth after she gave him a passionate blowjob; not before masturbating you till you reached the orgasm. It's so hot in this room!
You don't want this adventure in virtual reality porn to finish, but that doesn't mean you won't have more excuses to start new ones, right?
Enjoy a new threesome VR female POV at VirtualRealPassion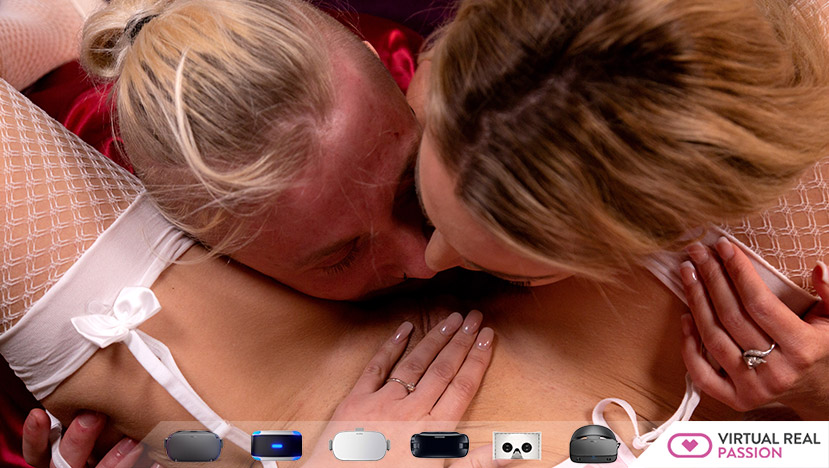 So we are excited to create new threesome VR female POV videos for your delight: more scenes, with hot models, in different situations. Whatever to satisfy all your porn fantasies and make real inside your Oculus Quest, Oculus Rift S, Gear VR, PSVR or another VR headset.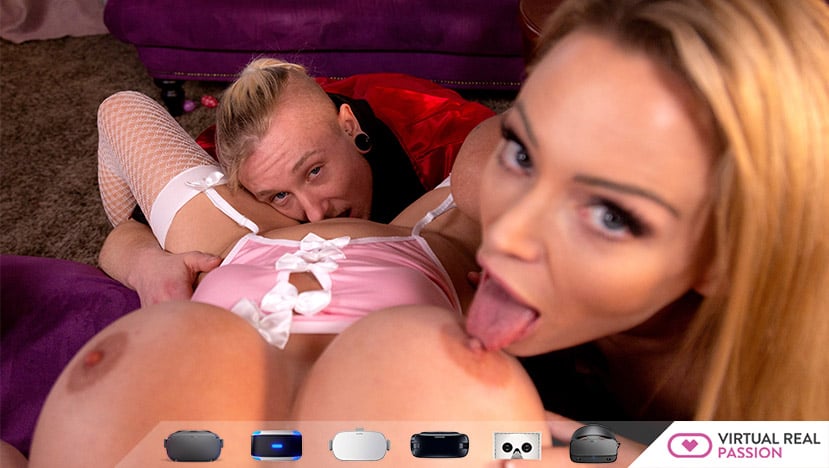 Because we want to keep making much more amazing threesome VR female POV scenes. Then select quarter or annual option in the registry! Sign up NOW and ENJOY our awesome threesome VR female POV videos! REAL SEX in your Virtual Reality Headset! (Oculus Go, Gear VR, Google Cardboard, HTC Vive, PSVR…) VirtualRealPassion's "Easter egg hunt" Click here!
Finally if you haven't tried the rest of our VR Porn network. Come and experience an amazing time with our VR Porn websites: VirtualRealPorn, VirtualRealJapan, VirtualRealTrans, VirtualRealAmateur, VirtualRealGay and our VR XXX game: VRLove