Bearded Hunk in POV with Angelo Godshack

Bearded Hunk in POV with Angelo Godshack and Taylee Wood
You invite virile Angelo Godshack to see your new purchase but ends up helping you take it off!
You picked up a fetching pair of underwear and decided to invite bearded stud muffin Angelo Godshack over to judge your outfit. In your bedroom, Angelo sits back on your bed, fiddling with his phone, when you enter, troubled because of a slight problem. You're not sure how it happened, but somehow the bra's clasp got stuck when you tried to adjust it to fit you better. You catch the black–haired man's attention, asking for help, and you see how his eyes grow dark at the sight of you but chose to push that aside to help you.
When Angelo gave up on using force to break the underwear, he went to grab the scissors and carefully snipped the new bra down the middle. His eyes grow wide once your tits bounce–free, asking for permission to play with them, and things get heated fast from there. On the bed, Angelo takes advantage of your pillowy peaks by sliding his rod between them and asking for you to give him a blowjob, to which he reciprocates with a thorough pussy licking. The tension between you rises, giving in to your desires as he slides into you in missionary and switching to cowgirl before he cums all over your chest.
Bearded Hunk in POV with Angelo Godshack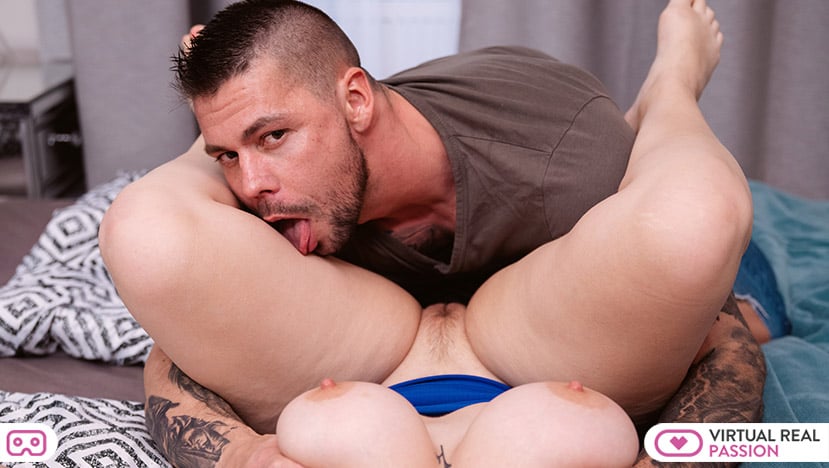 So we are excited to create new Bearded Hunk in POV videos for your delight: more scenes, with hot models, in different situations. Whatever to satisfy all your porn fantasies and make real inside your Oculus Quest, Oculus Rift S, Gear VR, PSVR or another VR headset.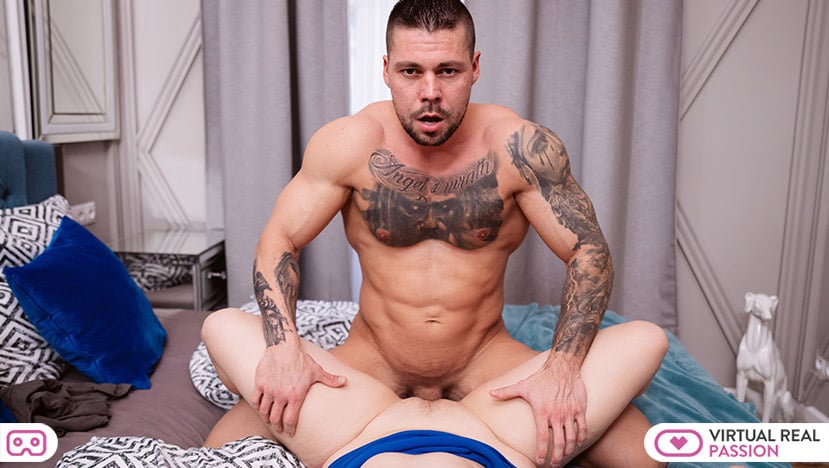 Because we want to keep making much more amazing Bearded Hunk in POV with scenes. Then select quarter or annual option in the registry! Sign up NOW and ENJOY our awesome Threesome Ender in POV videos! REAL SEX in your Virtual Reality Headset! (Oculus Go, Gear VR, Google Cardboard, HTC Vive, PSVR…) VirtualRealPassion's "Stuck!" Click here!
Finally if you haven't tried the rest of our VR Porn network. Come and experience an amazing time with our VR Porn websites: VirtualRealPorn, VirtualRealJapan, VirtualRealTrans, VirtualRealAmateur, VirtualRealGay and our VR XXX game: VRLove