Enjoying the Woman POV World

How to start enjoying the Woman POV World? "You were searching something on internet" Every adventure starts somewhere. Knowing the beginning of a story is certainly something that makes you feel the warmth spreading all over your body just few minutes after you start enjoying your time on VirtualRealPassion. A good story has to be told twice. So, why not starting a VirtualRealPorn experience which ends up in Woman POV world?
Maybe, like many women, what you like most about an unforgettable experience in virtual porn is the context. The step that girl or guy is going to take to get closer to you and start kissing your ear. The moment she or he will begin touching your nipples. Or waiting till you are really wet to bring his or her fingers closer to your vagina.
You always know how it will end, but not how it will start. And that's for sure what you love about it and really turns you on so badly that you have to grab the Oculus Rift (yours, your partner's or your brother's) and play for some time in Woman POV.
This is the best way to start enjoying the Woman POV World!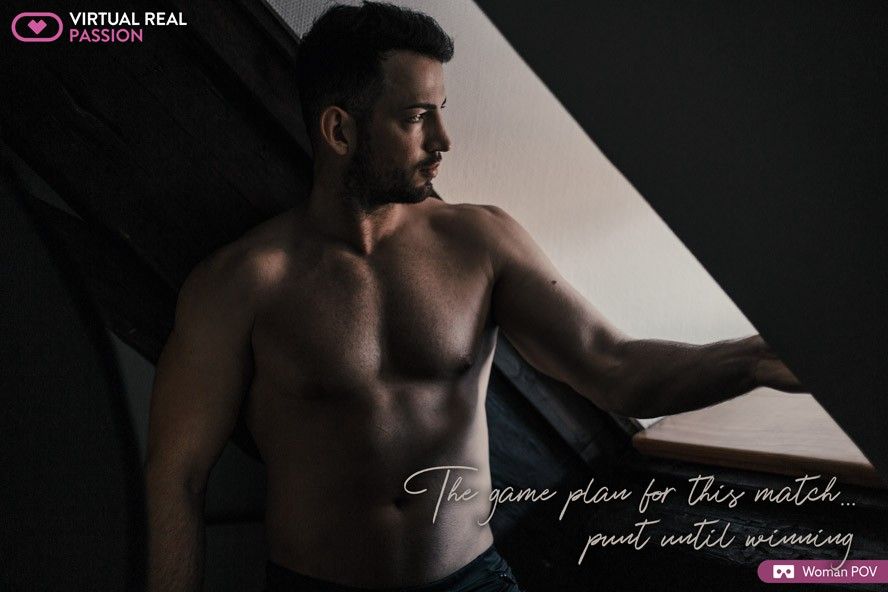 So, we are going to tell you a bit about this experience: it all begins in VirtualRealPorn Locker Room, for some reason, Jorge Navarro will go to your place looking for your homie, who won't be at home, and he will start whispering how much he would like to taste you this time.
Enough context there. Now it's time to know what will happen and, of course, what happened.
Every good story is worth to be told twice. Living two perspectives of the same story.
That's why we wanted you to, after cumming, start enjoying that other perspective. That different POV which shows a new way to orgasm.
In the end, it doesn't really matter how you tell the story, there will always be two different ways to cum more than once.
Don't forget to have fun with both of these adventures on Februry 3th!