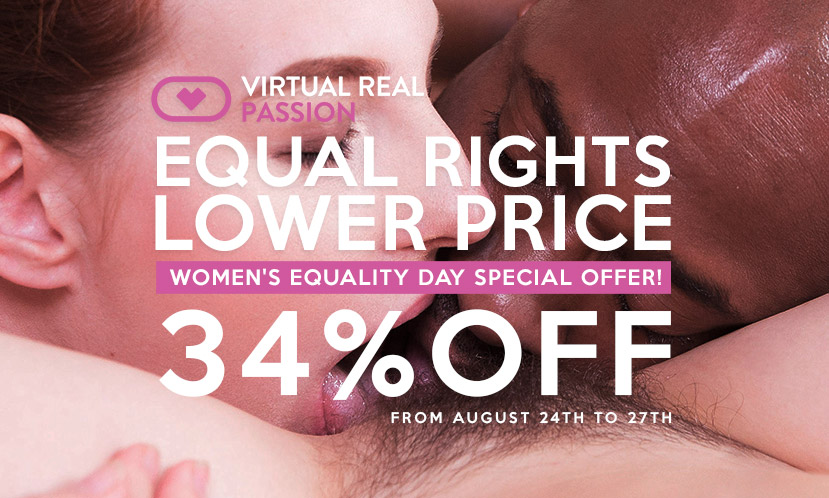 Celebrate women's equality day with a great offer!
Hi VR Porn fans!
It's been some time since we got the right to vote, but we know that there's still a lot to do to gain equality.
Women still have less freedom in many aspects of our life. That's why from VirtualRealPassion.com, we want to show our support to every woman's fight.
But that's not all, we also want to celebrate the rights we have already got, especially the right to live openly our sexuality 😉 with a great offer from 24th to 27th August enjoy our videos with a discount up to 34%!
Don't miss this opportunity!