Passion in VR Female POV with Angelo Godshack

Passion in VR Female POV starring by Angelo Godshack!
The best way to describe your relationship with Angelo Godshack is "a never-ending pleasure story". But, for you both, things weren't going that smooth sexually speaking. You found difficult to enjoy the caressing on your erogenous spots, the privacy when he stares at you while licking your clitoris or the moment you feel her hard cock fucking your wet vagina. You wanted to win back that fire in Woman POV and VirtualRealPorn, and the good thing about wanting the same, is that you will have two different perspectives of the same story with two orgasms full of happiness.
Now that you told him your point of view, it's time to listen to his. Just like you, he was also feeling things weren't as good as they used to be. Don't misunderstand it, you still enjoy those moments with him watching some films on the sofa, but you were growing apart in the sex aspect.
You were only wearing your sexy red lingerie because it was too warm, when Angelo suddenly started touching you over your panties. "Time to bring back the fire" he told you.
As he was licking your clitoris, you could feel your vagina getting wet, your nipples hard and the heat going through your body. You were feeling it again. That desire of living an adventure in VR sex fucking in missionary position. The feeling of being on top of him while he masturbates you and plays with your tits.
Feeling that way again is just amazing. Enjoying again the intimacy. Being again with each other. And, of course, sharing another orgasm which reminds you to never stop experimenting in Virtual Reality Porn.
Passion in VR Female POV at VirtualRealPassion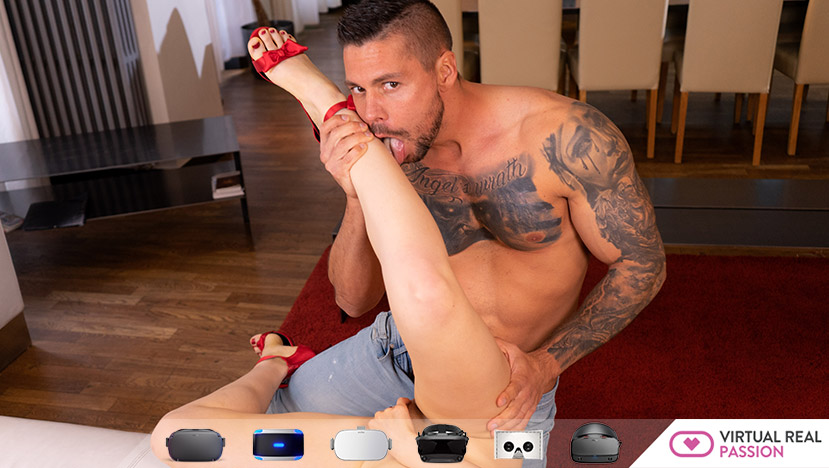 So we are excited to create new Passion in VR Female POV videos for your delight: more scenes, with hot models, in different situations. Whatever to satisfy all your porn fantasies and make real inside your Oculus Quest, Oculus Rift S, Gear VR, PSVR or another VR headset.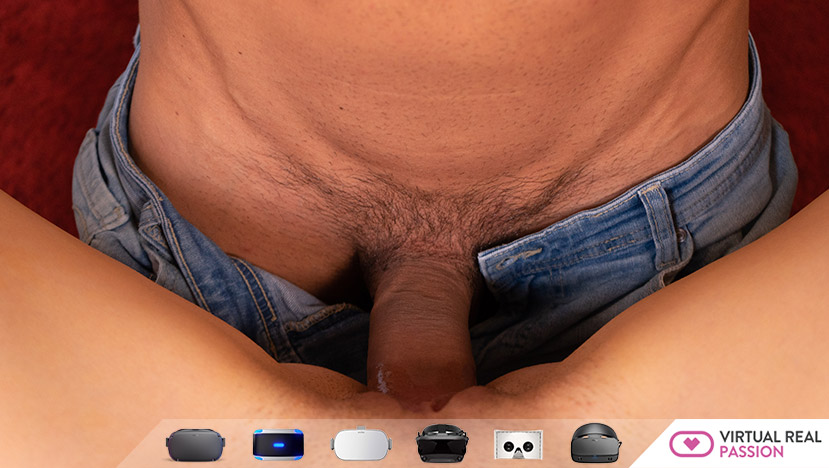 Because we want to keep making much more amazing Passion in VR Female POV scenes. Then select quarter or annual option in the registry! Sign up NOW and ENJOY our awesome Passion in VR Female POV videos! REAL SEX in your Virtual Reality Headset! (Oculus Go, Gear VR, Google Cardboard, HTC Vive, PSVR…) VirtualRealPassion's "I Want Real Passion" Click here!
Finally if you haven't tried the rest of our VR Porn network. Come and experience an amazing time with our VR Porn websites: VirtualRealPorn, VirtualRealJapan, VirtualRealTrans, VirtualRealAmateur, VirtualRealGay and our VR XXX game: VRLove