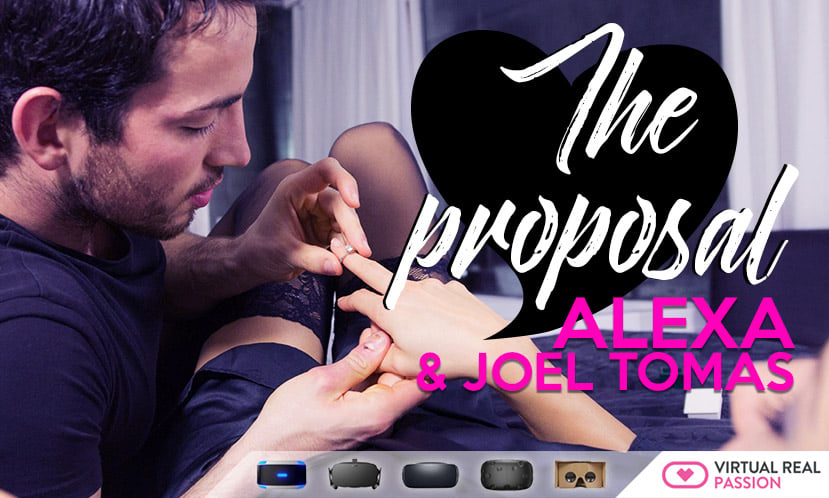 A real couple fucks for you in the most natural, hottest 3D experience!
Hi, VR Porn fans!
Get under Alexa Tomas' skin and let Joel, her real boyfriend, fuck you. A real couple having real sex for you; so you can enjoy a true, natural experience and, what's most important: something that really turns you on. Whether you want to get married or not; are into romanticism or into one night stands… all that won't matter as soon as you get your VR headset on and start watching this VR porn video in which Joel Tomas gets you horny as hell and you can't help having a great orgasm. Just be a little bit discreet, we don't want your neighbors going deaf with your moans! Well maybe it's cool… let them know you know how to party!
Enjoy this VR porn scene in 180º FOV and our awesome Binaural Sound in your Smartphone Cardboard, Samsung Gear VR, Oculus Rift, PSVR & HTC Vive!
A real couple fucks for you in the most natural, hottest 3D experience!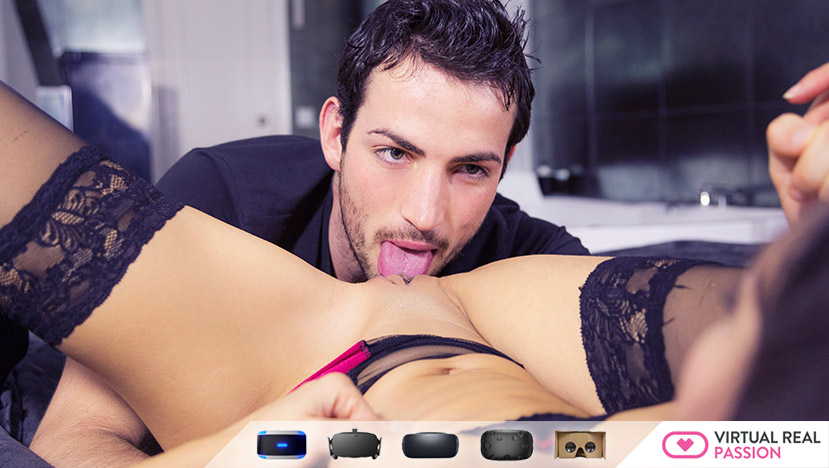 We are excited to create new content for you: many more videos, more beautiful models, more situations… everything to satisfy all your sexual fantasies and make them real in your Oculus Rift, Samsung Gear VR, PSVR, HTC Vive or VR smartphone headset.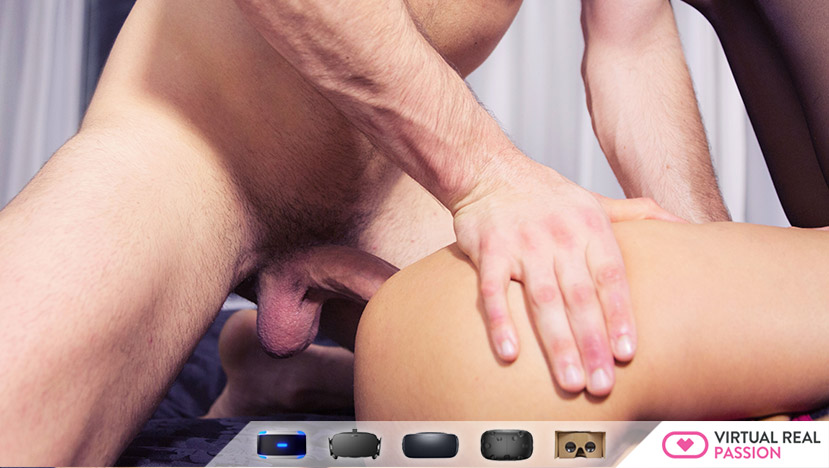 Help us to create more for you, select quarter or annual option in the registry! Sign up NOW and ENJOY our awesome VR porn videos! REAL SEX in your Virtual Reality Headset! (Oculus Rift, Oculus DK1, Oculus DK2, Samsung Gear VR, Google Cardboard, HTC Vive, PSVR…) VirtualRealPorn's "The proposal" Click here!
Don't forget to download the latest version of our own player for Samsung Gear VR v0.11 beta: Here (tap on Samsung Gear VR tab)