Saint Patty Female POV with Bilbo Shaggings

Enjoy this day with our Saint Patty Female POV!!
You never thought you could love two people at the same time. You liked those sexting exchanges and casual adventures in Woman POV, but every time you were with him, you couldn't stop thinking about your boyfriend, Bilbo Shaggings. And vice versa. When Bilbo found out all the truth, his reaction wasn't exactly what you had expected. Just like trying new kind of sexual experiences in a relationship like BDSM it's normal, desiring other people too. The problem comes when you don't talk about it with your partner. In that case, St. Patrick's would have had more polyamory.
More than angry, Bilbo felt disappointed because you didn't tell him the truth: you were in love with two people. By the way he started slowly licking your clitoris and doing you a fingering, you understood he was up to try the free and agreed love experiences of VirtualRealPassion.
After feeling his cock inside your vagina while doing missionary and lateral missionary, you both realized there was no problem in inviting someone else to the relation as long as you both want it that way.
If you, just like us, can't stop feeling butterflies in the stomach for several people, should watch this episode where Amarna Miller talks about it:
https://www.youtube.com/watch?v=OrmDrYKAGuU
Saint Patty Female POV starring by Bilbo Shaggings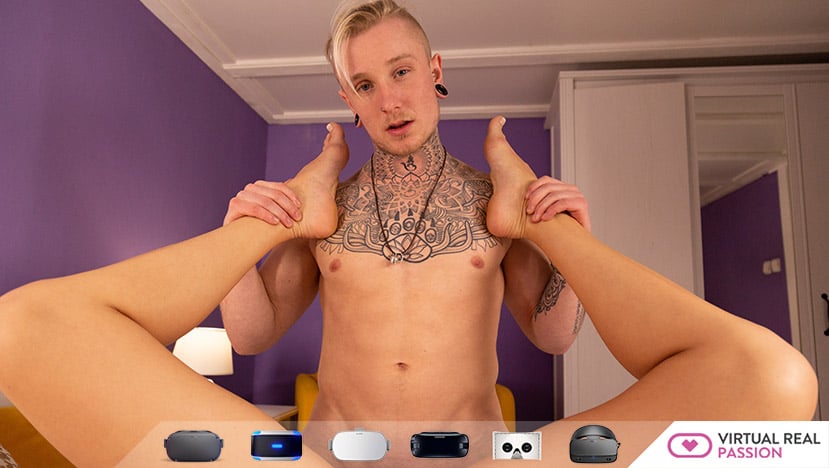 So we are excited to create new Saint Patty Female POV videos for your delight: more scenes, with hot models, in different situations. Whatever to satisfy all your porn fantasies and make real inside your Oculus Quest, Oculus Rift S, Gear VR, PSVR or another VR headset.
Because we want to keep making much more amazing Saint Patty Female POV scenes. Then select quarter or annual option in the registry! Sign up NOW and ENJOY our awesome Saint Patty Female POV videos! REAL SEX in your Virtual Reality Headset! (Oculus Go, Gear VR, Google Cardboard, HTC Vive, PSVR…) VirtualRealPassion's "Caught After St.Patty's Day" Click here!
Finally if you haven't tried the rest of our VR Porn network. Come and experience an amazing time with our VR Porn websites: VirtualRealPorn, VirtualRealJapan, VirtualRealTrans, VirtualRealAmateur, VirtualRealGay and our VR XXX game: VRLove