Threesome Ender in POV with Tommy
Threesome Ender in POV with Tommy and Cherry
2020 may not have been a great year so far, but you still want to end it in good and positive vibes. As such, you invite your VR boyfriend, Tommy Wood, and your good friend, Cherry Kiss, over to celebrate with you. The three of you are sharing stories about each other's experiences of this year when Tommy's 2020 wish list suddenly pops out. He was able to fulfil most of the items on his wish list. Only one remains, and that is to have a threesome.
Lucky for him, Cherry is about to make his wish come true. With your permission, the blonde slut starts touching and kissing your man. The three of you engage in a stream year-end threesome that will make 2020 great again. Cherry face-sits on Tommy while you ride him cowgirl style. Tommy tries his best to equally fuck you and Cherry. He keeps alternating between yours and your friend's pussy until he feels like he is about to cum. He continues to fuck you from the bottom before cumming on Cherry's mouth.
The most important thing in threesomes, or other group sex, is to know how to share and not letting one of you feel left out.  In double cowgirl, the man is the bottom while the two girls are the top. One girl rides cowgirl style while the other sits on the man's face.  In doggy deluxe, the man is the giver, one girl is the receiver, and the other girl is both a giver and receiver. 
Threesome Ender in POV at VirtualRealPassion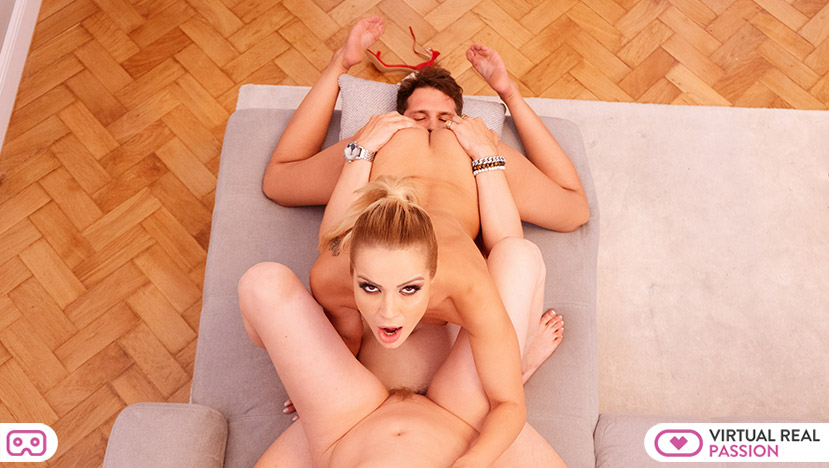 So we are excited to create new Threesome Ender in POV videos for your delight: more scenes, with hot models, in different situations. Whatever to satisfy all your porn fantasies and make real inside your Oculus Quest, Oculus Rift S, Gear VR, PSVR or another VR headset.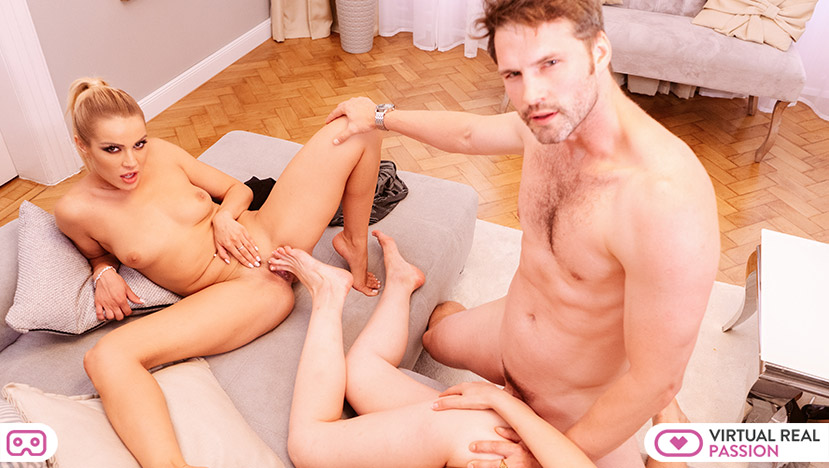 Because we want to keep making much more amazing Lingerie Sex in POV scenes. Then select quarter or annual option in the registry! Sign up NOW and ENJOY our awesome Threesome Ender in POV videos! REAL SEX in your Virtual Reality Headset! (Oculus Go, Gear VR, Google Cardboard, HTC Vive, PSVR…) VirtualRealPassion's "Making His Resolutions A Reality" Click here!
Finally if you haven't tried the rest of our VR Porn network. Come and experience an amazing time with our VR Porn websites: VirtualRealPorn, VirtualRealJapan, VirtualRealTrans, VirtualRealAmateur, VirtualRealGay and our VR XXX game: VRLove