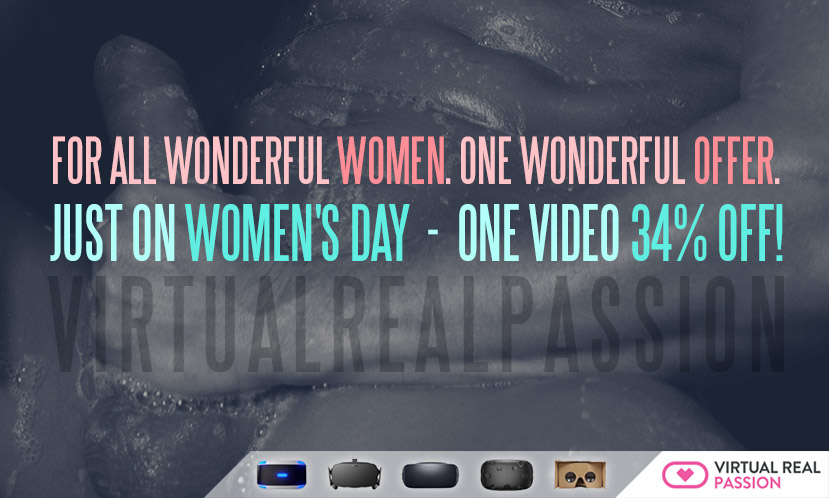 Women's Day Special Offer!
Hi VR Porn fans!
Today is a day to fight for gender equality. From VirtualRealPassion we want not only to encourage all ladies to demand their rights, but also to invite the porn industry to adapt to us, our preferences and needs.
However we don't stop there. On the occasion of International Women's Day, we are launching a special offer, so today you can enjoy our videos with a discount up to 34%!
This is our way to claim the power of our body, self-knowledge and pleasure. We have grown up in a world where living our sexuality in an open, free way is a source of embarrassment, that's why we do believe that touching, watching and loving ourselves as well as cumming is revolutionary. No need for anybody else.
Women's power is not only in our hands but also in our fingers, long live VR porn for women!