Lesbian Fun in VR POV with Leanne Lace

Lesbian Fun in VR POV with Leanne Lace and Mia Trejsi
One of the perks of being a makeup artist is being able to spend some alone time with different celebrities. Out of the celebrities you've worked with so far, Leanne Lace has become one of your favorites. Aside from the fact that Leanne is easy to work with, this voluptuous celebrity has quite a naughty mind. She knows how to respond to your flirtings, and can even manage to cope up with your teasing. 
All the naughty talks made both of you wet and horny. The two of you help each other strip. Leanne can't help but get hornier as she lays her eyes on your tight cunt. She drops to her knees to give you a sensual pussy licking. You return the pleasure by fingering Leanne's trimmed pussy and playing with her round ass. She then rides on top of you and grinds her pussy against yours. The two of you keep on rubbing, playing, and licking each other until you achieve the orgasm you both deserve. 
Lesbian Fun in VR POV with Leanne Lace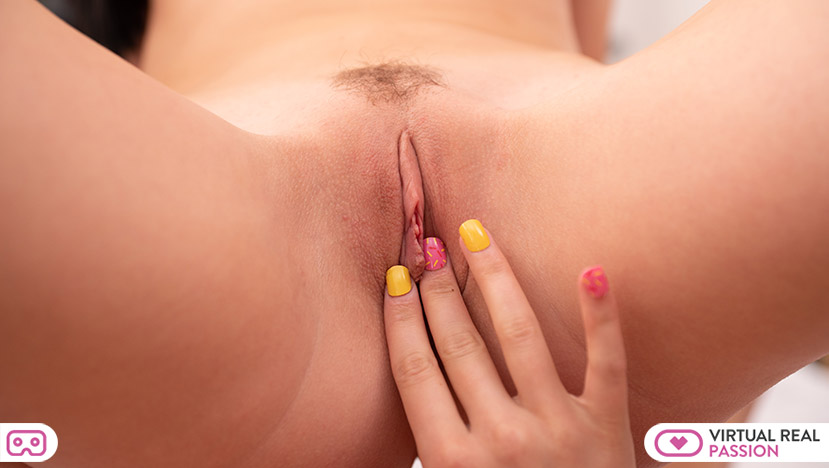 So we are excited to create new Lesbian Fun in VR POV with Leanne Lace videos for your delight: more scenes, with hot models, in different situations. Whatever to satisfy all your porn fantasies and make real inside your Oculus Quest, Oculus Rift S, Gear VR, PSVR or another VR headset.
Because we want to keep making much more amazing Lesbian Fun in VR POV with Leanne Lace scenes. Then select quarter or annual option in the registry! Sign up NOW and ENJOY our awesome Threesome Ender in POV videos! REAL SEX in your Virtual Reality Headset! (Oculus Go, Gear VR, Google Cardboard, HTC Vive, PSVR…) VirtualRealPassion's "Stuck up Celeb" Click here!
Finally if you haven't tried the rest of our VR Porn network. Come and experience an amazing time with our VR Porn websites: VirtualRealPorn, VirtualRealJapan, VirtualRealTrans, VirtualRealAmateur, VirtualRealGay and our VR XXX game: VRLove