Maintaining Healthy Home in POV
Maintaining Healthy Home in POV with Jenifer Jane, Anna Rose, and Emily Bright
Jenifer Jane and Anna Rose have a special Mother's Day surprise. 
Being a mother is no joke, so when your beautiful girlfriends, Jenifer Jane and Anna Rose, invite you over for a Mother's Day dinner, it doesn't take you a long time to accept their invitation. This is the quick break you deserve after spending a lot of time maintaining a healthy home for your family. A few drinks with Jenifer and Anna made you remember all the fun things you did when you are single. The girls know that you are having a hard time at home, so they decide to give you something that will surely make your stress go away.
A few drinks later, the casual Mother's Day celebration turns into an all-female three–way. Jenifer and Anna are quick to forget all the things happening in their lives for that brief moment. They start running their hands all over your body until you finally succumb to their temptation. The horny ladies take turns eating your pussy out before they turn on each other. These ladies may have been stressed in their own homes for quite some time, but this doesn't mean that they have forgotten how to have some fun. The three of you keep on pleasing each other until you all experience the pleasure you deserve.
Maintaining Healthy Home in POV
So we are excited to create new Maintaining Healthy Home in POV videos for your delight: more scenes, with hot models, in different situations. Whatever to satisfy all your porn fantasies and make real inside your Oculus Quest, Oculus Rift S, Gear VR, PSVR or another VR headset.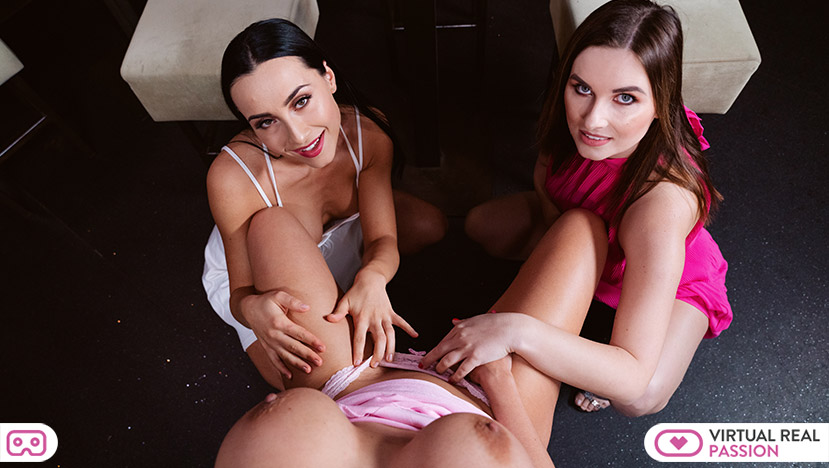 Because we want to keep making much more amazing Maintaining Healthy Home in POV scenes. Then select quarter or annual option in the registry! Sign up NOW and ENJOY our awesome Threesome Ender in POV videos! REAL SEX in your Virtual Reality Headset! (Oculus Go, Gear VR, Google Cardboard, HTC Vive, PSVR…) VirtualRealPassion's "Mother's Day Hall Pass" Click here!
Finally if you haven't tried the rest of our VR Porn network. Come and experience an amazing time with our VR Porn websites: VirtualRealPorn, VirtualRealJapan, VirtualRealTrans, VirtualRealAmateur, VirtualRealGay and our VR XXX game: VRLove